Below is some information I received from David Robin. You may or may not know that David was the original drummer when the band was forming back in the late 70's with Toyah, Joel Bogen and a little later Pete Bush. Unfortunately, David could not offer the full time commitment that was required due to his job and amicably parted company with them in Sept 1978.
Nevertheless, David has kept a '100% accurate' diary which contains some very interesting information regarding the early incarnations of Ninth Illusion - very soon to become TOYAH.
Many thanks David



In The Beginning
Formed June 12, 1977 with no band name,
Toyah-Vocals
Joel Bogen-Lead gtr
David Robin-drms
John Phillips-Rhythm gtr
Carrie Kotzberg-Vcls
Raja Curry-Bs

(played one gig somewhere in Stanmore without bass player)

2nd line up: (still no name)
Joel, Toyah, David
Peter Bush-Kys
Tony Ollman-bs

(played one gig at a party in Finchley)



Ninth Illusion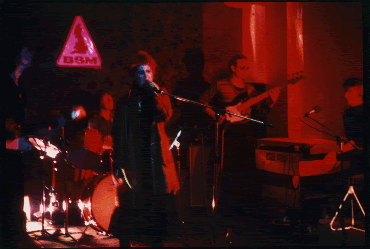 Ninth Illusion / TOYAH (L-R Joel Bogen, David Robin, Toyah Willcox, Windy Miller and Pete Bush)
3rd line-up: (Name: "Ninth Illusion", but changed name to "Toyah" March
'78)
Joel, Toyah,David,Peter
John "Windy" Miller-bs

Gigs w/3rd line up:
Winchester Youth Project, Swiss Cottage, New Years Eve, 1977 (Ninth
Illusion)
Woodside Park Synagogue Disco, Jan 21, 1978 (Ninth Illusion)



Toyah
Christ Collage Disco, Finchley, Apr 20, 1978 (1st gig as Toyah)
All Saints Church Hall, May 1st 1978 (supporting "Public" & "Back
Numbers")
Duke of Lancaster, Barnet, Jun 27, 1978.
City Arms, Islington July 8th, 1978 (Toyah never showed up, so we played
whole set instrumental)
Nashville, West Kensington, July 25,1978 (supporting "The Late Show")
City Arms, Islington July 29th
Duke of Lancaster, Barnet, Aug 25th
Mayhem, Battersea (Toyah's Warehouse) Aug 27th
Winchester Youth Project, Swiss Cottage, Sept 3rd with Dennis on drums
("Cold Steel Curse" supporting us)
Nashville, West Kensington, Sept 12th with Dennis on drums (supporting
"The Late Show")
Mayhem, Battersea, Sept 16th (My last Gig) (the "Unwanted" supporting
us.)


"I was kicked out because I could not commit to it full time, as I had a
job.

I remained friends with them for a while after that, but lost contact.
Then I moved to Los Angeles and own a successful video production
company since 1985.

We recorded a Demo tape at Spaceward Studios, Cambridge May 27, 28th,
1978. I lost my copy, but would love to get my hands on one.

We originally had a set list of 29 songs, mostly written by Joel and
Pete, with all lyrics by Toyah.
Some you might know are listed below. The original arrangements were
very different to the studio releases. We all had a part in the
arrangements, and in a small way I helped forge the bands sound. I also
was responsible for finding the manager who eventually got them signed
to Safari Records."



Early Songs
Mother (Joel)
Hunger Hill (Joel)
Eyes (Pete)
Computers (Pete)
The Jailor (Joel)
Waiting (Pete)
Danced (Joel)
Neon Womb (Pete)
Problem Child (Joel)
"We even did a couple of covers in the early days, Freebird by Lynrd
Skynrd, and House of the Rising Sun (believe it or not)."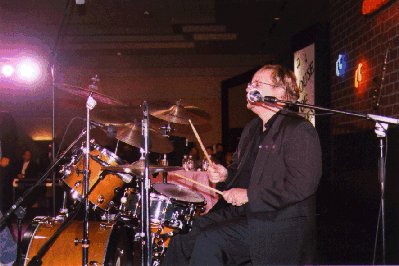 Information courtesy of David Robin
Drums - Ninth Illusion/Toyah - June 77 - Sept 78