The train rumbled along towards Sheffield from Doncaster.  Can of Special Brew in hand (er... I just happened to have one in the fridge at the time) I spent the journey stood near the doors watching the stations go by.  The day had finally arrived.
It was the 18th of June 1982 when I first saw Toyah live in concert.   I had waited for this moment for a long time.  I had seen Shoestring, the ATV Documentary, The Old Grey Whistle Test, bought the albums and singles, and here I was, finally soaking in the atmosphere at Sheffield City Hall, taking in the support band 'Positive Noise' who were not bad at all. Not long now I thought...
The lights dimmed... shadowy figures entered the stage... suddenly the intro to 'Good Morning Universe' was pounded out by drummer Simon Phillips.  At the right moment the lights exploded and the rest of the band joined in.  Right on cue, way up on the stage set Toyah made her entrance...  She looked perfect.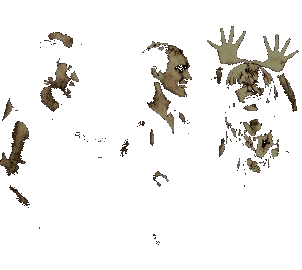 For the next 90 minutes I was spellbound.  I was taken through the 'Jungles Of Jupiter' to see a 'Brave New World'.  Sure, I had seen good live bands before (and plenty since), but to this day none have the sonic power of this one.  You see, this band had an advantage.  Not only were they all individually awesome musicians gelling together perfectly, they were playing my favourite songs too.  How often does that happen in a lifetime?
Many years later I can still listen to the double live album recorded from this tour and it still amazes me. The best live album ever?
Toyah's original guitarist and co-writer Joel Bogen had just acquired the guitar synth for the new album and this gave the sound more of a textured, cinematic feel.  Bassist Phil Spalding had immediately forged a great understanding with mega session drummer Simon Phillips to great dynamic effect.  Last but not least, Keith Hale, a name associated with many great Toyah sounds up to that time (either as composer, producer or musician) was on keyboards. Toyah herself was in her most creative period as the new album 'The Changeling' showed. Musically, the album (and the subseqent live album) was the Toyah band captured at their very best.
Why do it?  Why dedicate a web site to a bunch of musicians who some may see as no more than a backing band?
Well... they were more than that. And they're certainly worth a few hours :-) of my time.