This FOLLOWERS OF TOYAH site owned by Mark T
[ Previous 5 Sites | Skip Previous | Previous | Next | Skip Next | Next 5 Sites ]
[ Random Site | List Sites ]
"BE LOUD - BE PROUD - BE HEARD"
---
http://www.toyahwillcox.com/ - Official site now online and it's EXCELLENT!
PopStar - Superb Toyah Site recently revamped
Anthem - Tribute to Toyah
The Creepy Room - Enter
Dreamscape - Latest Toyah site - plenty of pics and articles from the archives plus news
Homeward - Recent addition to Toyahspace
IEYA - Site linked to Toyah's Shadow fanzine
The Changeling Attractive German Site - vote for your favourite tracks!
The Changeling email group C'mon, join the mad hatters tea party!
Angels and Demons email group More Toyah related cyberchat
---
JAI Joel's recent project featuring soul singer Jason Rowe. This is the official site.
JAI Biography More info on JAI and Joel.
JAI 'Heaven' at CD Universe Read a short review of the JAI album. With Real Audio.
JAI 'Heaven' at Sidewalk Seattle Another short review
---
Bernie Torme Album Re-issue One of Phil's early recordings.
Bernie Torme Short Biography More info here.
Tubular Web Mike Oldfield Site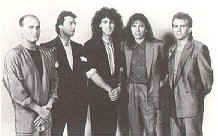 GTR Brief history 1986 supergroup featuring Mr Spalding.
Kathy's Zak Starkey Site Look for Simon Townsend band for news of Phil's latest venture.
---
Simon Phillips Discography Wow! This guy's sure been busy!
Tubular Web Mike Oldfield Site
Short questionaire from Toto page Is his favourite book really 'Thomas The Tank Engine?'
---

fan page!
Another Mike + The Mechanics fan page
---

Go to www.nigelglockler.com for a comprehensive official NG website. Contains full discography, extensive drum kit info and even a page on 'Drummer Jokes'. Regular updates by Nigel. Highly Recommended.
Bernie Torme Album Re-issue One of Nigel's early recordings.
Yahoo Music: Saxon biography Short Saxon biography with links to albums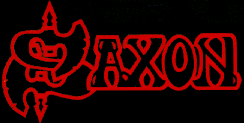 Wheels Of Steel Page Impressive Saxon site
---
---
sorry - no more info at present
---
sorry - no more info at present
---
sorry - no more info at present
---
sorry - no more info at present
---
Firepower Official Trey Gunn Web Site
---
---
More Stuff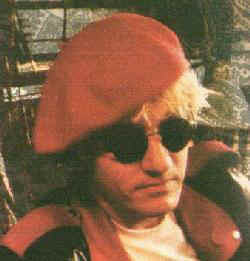 The Captain's Log Underneath all that buffoonary is an awesome guitarist in the mould of Hendrix, a talented songwriter and a genuinely likable and funny geezer. Pop over and see what the Captain's got to say about things on his very own web page. Oh, and he's back in The DAMNED now too! Watch out! They're comin' back...
John's Lagging Edge Life too exciting? Ever wish you had more dull moments in your life? Then go and visits this middle aged yanks home page. It's a hoot!
Joe Burn's HTML Goodies Wanna learn HTML and all this web design stuff? I recommend you visit this site for an easy to understand and comprehensive tutorial. Just don't try and run before you can walk and you'll be OK. I'm still walking at the moment.

David Griffiths Home Page Impressed with the lake effect on the front page? Why not pay David Griffiths' site a visit for this and other visual delights.