| | | | | |
| --- | --- | --- | --- | --- |
| Vocals | Guitar | Bass | Keyboards | Drums |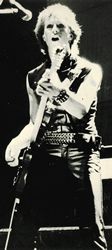 Joel Bogen (Guitar & guitar synthesiser) joined Toyah at the very beginning of her musical career after being approached in 1977 to help make a demo tape. It was a partnership that was to grow and provide many great musical moments and hits during the next six years. Joel's approach to guitar (tension and texture - he is second to none) perfectly complimented Toyah's imaginative, otherworldly lyrics and fiery delivery. Joel stayed and enjoyed considerable success with Toyah (also as a major co-writer) until 1983 when he bowed out with 'Love Is The Law'. Never afraid to play only what was required (the hallmark of a great musician) before probably blazing in to a searing solo - check out the double live album 'Warrior Rock - Toyah On Tour' or 'The Changeling' to hear Joel's mastery of the guitar synthesiser.
In addition to the guitar, Joel also provided additional keyboards on 1982's 'The Changeling'.
Not much was heard of Joel since parting with Toyah (there were rumours of projects such as JEM77, Storm and The Good Strawberries) until his relatively recent project with a young soul singer called Jason Rowe. Joel played guitar, keyboards, did the programming and produced the album. JAI was the name given to the project and they released a CD in America entitled 'Heaven'. They also managed an appearance on UK TV on 'The National Lottery Show'. Bass on the album is provided by another ex-Toyah musician, Phil Spalding. Andy Duncan (Drums 'Love Is The Law') and Preston Heyman (Drums 'Be Proud') were also involved. Currently Jai (Jason Rowe) is in America and is not collaborating with Joel at present.
Joel (aka The Court Composer) continues to write and record material, with a wide variety of vocalists and lyricists.
An individual who is quite happy to be in the background while others are in the limelight, Joel lives in London with his wife and daughter.


Recommended listening: Brave New World, Danced, Jungles Of Jupiter, The Packt, Victims Of The Riddle (live)
For more Joel info check Links
For recording credits check Database
---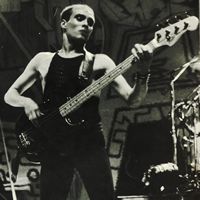 Phil Spalding (Bass) joined Toyah in December 1980. Previously with rock-punk guitarist Bernie Torme and critically acclaimed but relatively unsuccessful band Original Mirrors (along with Lightening Seeds front man Ian Broudie and future Silver Spur Jonathan Perkins) Phil replaced Charlie Francis and made his Toyah debut on the successful 'It's A Mystery' EP. He was to stay with the band for the next three albums - 'Anthem', 'The Changeling' and a handful of tracks on 'Love Is The Law'.
Phil stamped his own identity on a large number of Toyah tracks. His use of chords, delay and harmonics were a key element in helping determine the sound of the band from this period.
Phil was the last regular Toyah bassist. Trey Gunn could be considered regular on Toyah's more recent projects, but he's best known for using quite a unique instrument - the stick. When Phil joined Jonathan Perkins Silver Spurs as support for Toyah on the December 1983 tour (also including Keith Hale), Peter Stroud handled bass duties while Phil watched from the wings. Sessioneer Brad Lang was brought in to finish the ('Love Is The Law') album.
An amazing bass player (fretted or fretless) with great stage presence and backing vocals, Phil went on to work with such musical heavyweights as Mike Oldfield and Elton John amongst many others including Right Said Fred, Dubstar, GTR, Seal, Alison Moyet and Heaven 17 in what was to become a very distinguished career as a top in-demand session musician.
Phil was last seen working in the states with The Simon Townshend band.


Recommended listening: Jungles Of Jupiter, Good Morning Universe, Angel & Me, Run Wild Run Free, Castaways
For more Phil info check Links
For recording credits check Database
---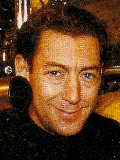 Simon Phillips (Drums) replaced Nigel Glockler in late 1981 making his Toyah recording debut on the hit single 'Good Morning Universe'. Already a world renowned session drummer by this time Simon wanted a fresh challenge and decided after catching Toyah on TOTP that he would like to work with her. The first main UK show that he did with Toyah was the Drury Lane gig on Christmas Eve which was broadcast on BBC Television as The Old Grey Whistle Test's annual end of year show.
Simon stayed around to record the next studio album which was to become 'The Changeling' and the subsequent UK tour in 1982. This tour was recorded (sadly not for video) and a double live album was released entitled 'Warrior Rock - Toyah On Tour' - an excellent representation of a good live band. Simon forged a solid, dynamic rhythm section with bassist Phil Spalding which was to continue.
When Simon departed to work with Mike Oldfield on the 'Crises' album (Drums and co-production) and subsequent live shows, he asked Phil if he would also like to work on the project. After finishing his previous commitments with Jonathan Perkins Silver Spurs, Phil joined him. 'Moonlight Shadow' was one of the Oldfield hits featuring Phillips and Spalding. The memorable follow up 'To France' also featured Phil and Simon alongside Oldfield and vocalist Maggie Reilly.
Simon went on to join super groups ELP (Emerson, Lake and Phillips- phew that was lucky!) and Toto where he continues to record.
Simon is still in demand today and regularly gives drum clinics to aspiring (and successful) drummers, and was last seen based in the USA.


Recommended listening: Good Morning Universe, Stand Proud, Creepy Room, Castaways, Paradise Child
For more Simon info check Links
For recording credits check Database
---
For a biography, discography, downloads and an interview with Keith Hale check out the Mysteries Uncovered section.

Keith Hale (Keyboards) first got involved with Toyah as co-producer (alongside Steve James) of the debut album 'Sheep Farming In Barnet' when his band (Blood Donor) used to rehearse in Toyah's warehouse, aptly named Mayhem. He also co-wrote 'Victims Of The Riddle' and 'Waiting' from that album.
During the next few years Keith worked on a selection of recordings with Toyah (some you can hear on the compilation 'Mayhem') and his name was next seen as sole writer of a song called 'It's A Mystery', which was to make Toyah a household name in 1981, getting to No 4 in the UK singles chart.
In 1982 however, Keith finally played the keyboards for Toyah live on the 'Changeling' tour which took in the UK and later on in the year some European dates. After this, he (along with Phil Spalding) joined a new band called Jonathan Perkin's Silver Spurs (ex Original Mirrors). Ironically, this band then supported Toyah on her next tour in late 1983 while Toyah replaced Phil and Keith with Peter Stroud (Brad Lang in the studio) and Simon Darlow respectively. They released a handful of singles and played UK music show The Tube though chart success eluded them. It didn't stop Jonathan Perkins having another go a few years later on Dave Stewerts (Eurythmics) record label.
Keith formed a highly rated band called Blood Donor in 1977. Amongst supporting bands such as The Damned and JJ Burnel (Stranglers)they did a cosmic song about Doctor Who (think Georgio Moroder) as a B-side for Safari Records who re-released 'Who Is The Doctor?' by Jon Pertwee originally from 1972. The band were originally signed to Arista and the debut album was recorded but sadly never released. Two memorable singles were though - the acclaimed 'Rice Harvest' (as heard on the Toyah ATV documentary) and 'Rubber Revolution'. The Blood Donor rhythm section (Riki Legair and Gordon Coxon) actually helped out on the first two tracks recorded for 'Sheep Farming In Barnet', performing (uncredited)on 'Elusive Stranger' and 'Race Through Space'. Behind The Lake is more than happy to credit them here.
Keith also had a stint with Hawkwind. He joined the band in 1980 to replace Tim Blake on the eve of a tour, the line-up being Dave Brock - guitar & vocals, Hale - keyboards & vocals, Harvey Bainbridge - Bass, Huw Lloyd Langton - lead guitar and Ginger Baker - drums. Keith featured on two albums ('Zones' and 'Stonehenge') and they toured quite extensively late 1980/81. By now Ginger had renamed him 'Jasper Fish' - presumably due to the fact that Keith spent his early years in a northern fishing village. Following Hawkwind Ginger and Jasper toured heavily and recorded a live album 'Ginger Baker In Concert'.
In the late eighties Keith could be found playing in The Space Cadets. This experimental acid jazz three-piece featured the original 'Blood Donor' rhythm section of John Bentley (Squeeze) and Gordon Coxon.
In the guise of Jasper Fish & The Alice Band two albums were recorded in 1998/99. 'Around The Room in 80 Days' features eccentric vocalist and CO-writer Harry Kane whilst on the follow up 'Night of The Long Knives' Harry has departed and Keith handles vocal duties. The first track on here 'Dance Of Life' was co-written with drummer Simon Phillips and his influence can clearly be heard. Supported Jools Holland on selected dates.
'Night Of The Long Knives' 5 -track CD is currently available for £6.99 at Peoplesound.com.


Recommended listening: It's A Mystery, Change Of Scenery, Angels & Demons, Victims Of The Riddle, You're My Hero (all composition)
'Warrior Rock - Toyah On Tour' (performance)
For more Keith info check Links and Mysteries Uncovered
For recording credits check Database
---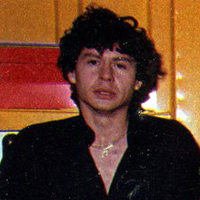 Adrian Lee (Keyboards) also joined Toyah at the end of 1980 when the band undertook a large change of personnel. Producer Nick Tauber helped put this line up together, along with Joel when Toyah herself was away on other (acting related) business. A keyboard wizard AND talented programmer, he introduced a largely different style of playing than previous player Pete Bush. A vibrant soloist, Adrian was able to inject delicate, cascading sound scapes, synchronised arpeggios and still leave room for his almost trademark sound at that time - Roland strings. He was fond of the vocoder effect too and can clearly be heard using this in the live version of 'War Boys'.
Never afraid to rearrange the old stage faves to his own preferences, Adrian did one studio album with Toyah - the hugely popular 'Anthem' (plus the two official Toyah live videos) before going solo (releasing 'The Magician') and then working with Genesis's Mike Rutherford's massively successful Mike And The Mechanics.
Adrian CO-wrote some of the tracks whilst he was with Toyah. He also made a brief return on keyboards for the 1985 album 'Minx' (which also featured Mechanics drummer Peter Van Hooke) on a track he CO-wrote entitled 'Soldier Of Fortune'.


Recommended listening: Jungles Of Jupiter, In The Fairground, Demolition Men, Thunder In The Mountains, Angels & Demons
For more Adrian info check Links
For recording credits check Database
---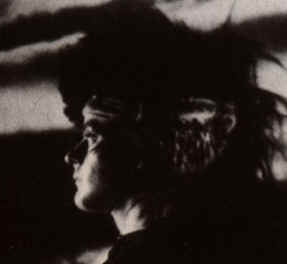 Nigel Glockler (Drums) joined Toyah at the same time as Adrian Lee and Phil Spalding immediately prior to Toyah's most popular chart period. Previously, he had worked with Bruce Woolley and The Bernie Torme Band along with Phil Spalding. He introduced more of a tribal and textured percussive sound to the rhythm section (roto-toms were brought in to add another dimension to the kit). He left Toyah after 'Anthem' to work with Yorkshire rock outfit Saxon as a replacement for original drummer Pete Gill.
Nigel also CO-wrote some tracks during his time with the band, mainly with Adrian Lee and Toyah.


Recommended listening: Obsolete, Jungles Of Jupiter, War Boys, Pop Star, I Want To Be Free
For more Nigel info check Links
For recording credits check Database
---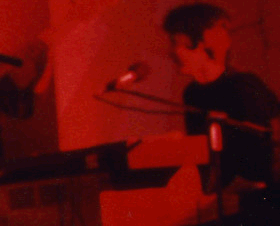 Pete Bush (Keyboards) came on board after replying to a music paper advertisement. At the time, the band didn't have a name. Eventually Ninth Illusion was chosen, though that didn't last long and after a few small gigs was soon changed to simply Toyah. The rare photo on the left is of Pete from a regular early rehearsal place in Belsize Park called The Squat - birthplace of such future classics as 'Neon Womb', 'Danced' and 'Waiting'. He stayed with Toyah for the first two studio albums ('Sheep Farming In Barnet' and 'The Blue Meaning') as well as the live album from Wolverhampton that featured on the ATV Documentary.
A regular CO-writer from this important period (Ieya and Danced to name but two) Pete contributed a lot to the overall sound of the band in its early stages. His keyboard phrases and choice of chords worked well alongside Joel Bogen's often angular guitar. He added something valuable and unique to the early Toyah sound - the melancholic intro to 'Danced' for example had a certain emotive charm when Pete was at the helm.
Initially, Pete was a little nonplussed with synth maestro and producer Keith Hale's midnight keyboard additions during the recording of 'Sheep Farming In Barnet' which led to a few hairy moments the following morning!
Pete CO-wrote a significant number of early tracks, mainly with Joel and Toyah.


Recommended listening: Danced, Waiting, Neon Womb, Indecision, Spaced Walking, Ieya
Sorry - no more Pete info at present Links
For recording credits check Database
---

Charlie Francis (Bass) was chosen after Toyah had auditioned over 200 bass players but only managed one studio album ('The Blue Meaning') before the band split - only Toyah and Joel were to remain. Charlie was in the band when it started to gain momentum around the time of the ATV Documentary and Shoestring replacing original bassist Mark Henry. Mark left to go solo in August 1979. Previously with The Patrick Fitzgerald Band, Charlie's slightly jazzy style can be heard at its best on the 'Toyah, Toyah, Toyah' live album.
Charlie is also credited as a CO-writer on four 'Blue Meaning' tracks.
SNEAKY UPDATE 2012: Charlie is now a successful music producer!


Recommended listening: Danced (live), Tiger Tiger, Bird In Flight, Ieya, Insects
Sorry - no more Charlie info at present Links
For recording credits check Database
---

Steve Bray (Drums) joined the band in February 1979 (previously with The Boyfriends) during the recording of 'Sheep Farming In Barnet' and consequently played on all material pre 'Anthem'. David Robin the original drummer could not offer the full time commitment that was required due to his job.
Steve parted company with Toyah at the same time as Pete Bush and Charlie Francis at the close of 1980, just months away from the success of 'It's A Mystery'. The final gig with this line up was on September 3rd 1980 at the ICA and can be seen on the film "Urgh! A Music War" performing 'Danced'. Good track to here Steve at his creative best this one, especially the intro.
Steve also CO-wrote some of the early tracks with the rest of the band.
Not to be confused with another Steve Bray who had a great deal of success on Madonna's early output.


Recommended listening: Danced, Tribal Look, Neon Womb, Ieya, Waiting
Sorry - no more Steve info at present Links
For recording credits check Database
---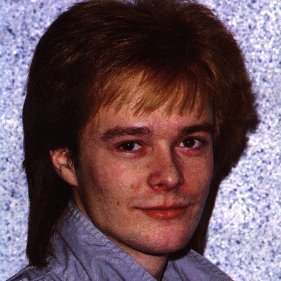 Simon Darlow (Keyboards) started working with Toyah during the recording of 'The Changeling' whilst the band didn't have a regular keyboard player. Simon provided additional keyboards alongside Joel Bogen to compliment main man Andy Clarke. It wasn't until the next album 'Love Is The Law' that he was able to have a bigger input. The introduction of Simon Darlow also brought in a new songwriter (they had of course lost Adrian Lee and Nigel Glockler, hence 'The Changeling' is practically a joint Willcox/Bogen composition) and this resulted in the singles 'Rebel Run' and 'Don't Fall In Love'. Denys Darlow came in to conduct strings for 'The Vow'.
Simon stayed around and contributed to the following albums 'Minx' and 'Desire'.
Remember The Buggles? This was primarily a Trevor Horn production but Simon was also involved alongside Bruce Woolley (the latter CO-wrote the number one hit 'Video Killed The Radio Star'). Simon and Bruce also worked on the acclaimed Grace Jones album 'Slave To The Rhythm'.


Recommended listening: Rebel Run, Don't Fall In Love, Snow Covers The Kiss, Martian Cowboy, Space Between The Sounds
Sorry - no more Simon info at present Links
For recording credits check Database
---
Mark Henry

(Bass) recorded the debut album 'Sheep Farming In Barnet' (bar two tracks) but didn't stay around long after that and went solo in August 1979. Charlie Francis joined just as the band were gaining momentum with impending TV appearances on 'Shoestring', 'The Old Grey Whistle Test' and the ATV Birmingham documentary. No picture of Mark is currently available.


Recommended Listening: Our Movie, Waiting, Computer, Neon Womb,
Sorry - no more Mark info at present Links
For recording credits check Database
---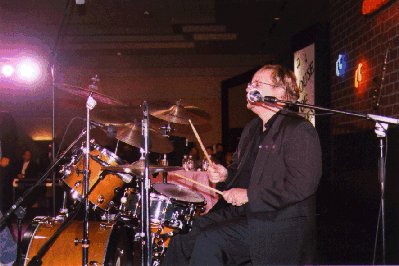 David Robin (Drums) helped form the original six-piece band which according to David's diary was actually formed on June 12th 1977. The only musicians which were to remain from this early line up are Toyah and Joel. Pete Bush joined soon afterwards.
Rehearsing early versions of 'Neon Womb', 'Danced', 'Waiting' and 'Computer' in a squat in London's Belsize Park, David was forced to leave the band when band activities started to conflict with his work commitments.
Before he left David found the band the manager that was to get them signed to Safari records.
David moved to the USA and lost contact with his old friends until fairly recently.


For more info on David Robin and a detailed account of the bands early activities see Before The Dawn
---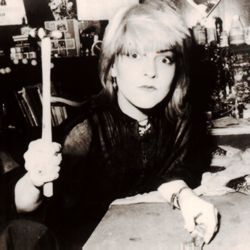 Toyah Willcox (Vocals and Noises). There's probably nothing I can add here about Toyah that hasn't been said already. The music was often awesome (more so live) but no one, absolutely no one could have delivered the songs better vocally or visually than Toyah. A bundle of red haired energy flanked by both Bogen and Spalding made one of the best dynamic front lines in existence.
Although Toyah could get frustrated with her band occasionally (in the earlier line ups) she forged a consistently productive writing partnership with Joel Bogen that came to the fore on the 1982 album 'The Changeling'. Although Toyah herself has said elsewhere that 'there were a lot of hassles' around this time, it seems it was the right catalyst for a great album. Probably the only Toyah album where all the band play on all of the tracks. Maybe one of the reasons why the album fits together well as a whole.
Since the Toyah band started to lose members in 1983 (during the recording of 'Love is The Law') Toyah continued to record mostly with session musicians before joining the Fripp camp. The line up including such in-demand musicians as Spalding and Phillips could hardly be expected to wait around whilst Toyah followed her alternative career as an actress. This is no criticism of Toyah as she herself has said that she is now earning three times as much from TV, Film and Theatre work than she ever did during her successful music career.
The Willcox/Bogen writing partnership ceased in 1983 and has never been resurrected. 1987's 'Desire' album featured a track called 'Moonlight Dancing' CO-written with Joel but that track is a partial rework of a version of 'Dawn Chorus' muted as a possible single in 1982 to follow the magnificent 'Brave New World'. Strangely, the single was not released.
For the latest information on Toyah PopStar is about the best place to be. The official site is currently inactive but is promising a re-launch soon.
LATEST NEWS
The Official Toyah Willcox web site is now active and can be found at: www.toyahwillcox.com
HIGHLY RECOMMENDED!
Joel Bogen may be joining Toyah for a short tour with the original Toyah band if the current rumours come to fruition.


Recommended Listening: Neon Womb, Danced, Jungles Of Jupiter, The Packt, Creepy Room
For more Toyah info check Links
For recording credits check Database